Had a Savage XL collecting dust in bits.
Rebuilt and tweaked (TKO ceramics front and rear, knife edged rod, porter liner and case) the K5.9 before it inevitably self destructs (absolutely rubbish motor) plus a JP4 hard anno'd pipe, and stuffed a F150 Supercab on top.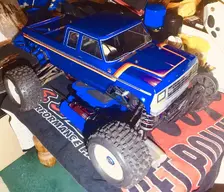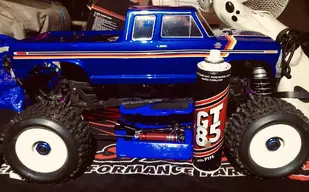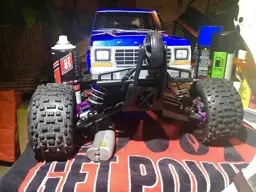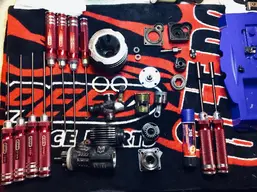 Looking for the Traxxas Bigfoot decal set but worried it may be too small. Reply if you know of a better set! It's running truggy Badlands on dish rims (not ideal) as it's the only other 23mm hex rims I had other than some yellow dish 40 series with Bow Ties (not keen).
Would ideally like to put my IMEX JUMBO CHEVRONS (which are quite rare I hear?) on some decent rims.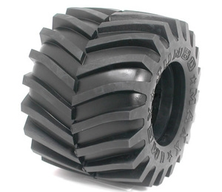 They're unglued on 14mm Sayville wheels which are fugly.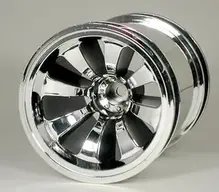 I'd ideally like some nice RC4WD bead locks, but doubt there's any to fit....
So looking for some IMEX 17mm Diamonds as middle ground.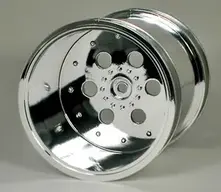 I'll be shaving the tyres right down with a grinder for more of a true monster look. Check
this guy
to see what I mean. No hate mail please. People seem to get really butthurt about shaving these otherwise unusable tyres!
Got Innovative RC LST shock conversion, running custom LST2 shocks. Underneath is full titanium gearing (had it lying about from another build), hardened shafts, some Chinese alloy upper arms probs RPM, RPM carriers, Orion 2500mah LiPo without regulator, Ace 2015's on both throttle and steering. Throttle mod and brake upgrade. All crap I've had in boxes and drawers of about 6 haulers. Reverse box and servo are in. Most fixings swapped out for titanium as I had a stupid load of it lying about.
Had a tidy up and made this since I've been off work a few weeks poorly. Haven't bashed in years, certainly not since I stopped racing (whenever the Losi 8ight 2.0EU wasn't new. Damn thing only got one run out!).
Will probs thrash it and flog it. PM me if you like it.
Otherwise might keep it and do a Gravedigger shell if I can find one big enough...
Ps, as there's always one person to notice....YES that is the dog from Friends in the background (there were two, one sitting, one standing. This is the sitting one.) NO it is not for sale hahaha