This has been a project of mine since Christmas and I thought I would share. It is a 1974 Toyota Land Cruiser FJ40. I bought it has a kit, basically no paint or electronics we're included. My goal with this one was to make it look like a old wore out truck.
Once I unpacked everything this is how the truck comes.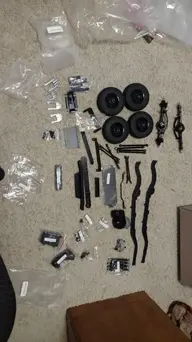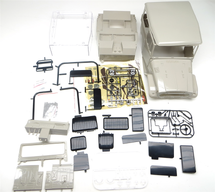 The differentials and transmission we're already pre assembled but I took everything all apart to make sure all screws we're tight and everything was greased and shimmed properly .
It's a roller!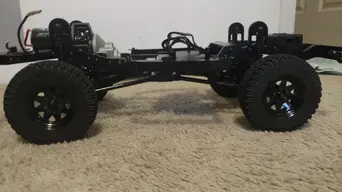 98% of the truck is all aluminum, very few parts are plastic. I bought some iron paint and rusted my bumpers out for a heavy weathered look.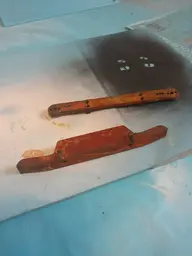 I did not like the wheels that came with it so I bought some uncoated steel beadlock wheels .In time these should rust up nice, already showing some progress. Whenever the rust reaches where I want it I can just clear coat the rust and everything will be frozen in time.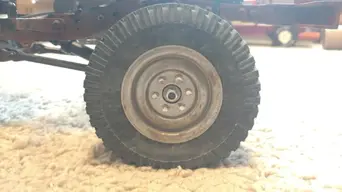 Electronics are installed and it is under power! I was able to tuck everything into my fuel tank for a nice clean look. Also note my inner fenders I made . (Better pics of them to come)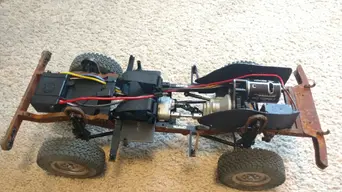 Now down to the detalis .
Thought I would make a 8 ball shifter .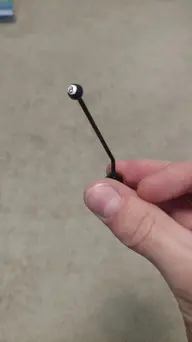 I made the interior dirty, and put some duct tape on the seats to cover up rips . This truck was well used . Look close and you will notice the dirty windshield. I'm sure glad I have good wipers lol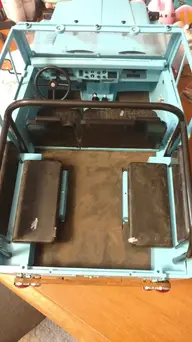 I painted the body blue with a white rop. I tried to match this color the closest I could to how they came from the Toyota factory. I think it came out pretty good.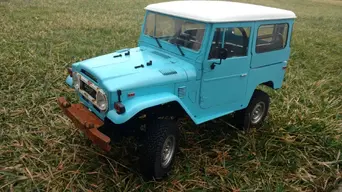 Now for the final product . I rusted the body all out to add to the weathered look. I was really anxious to get this truck out and get some pictures of it in action .
Yes that is a scale license plate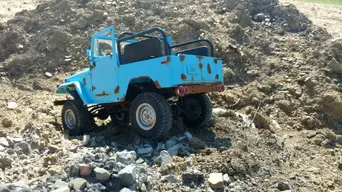 Last edited: