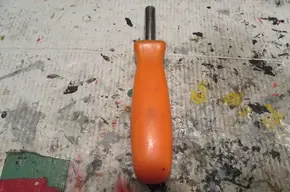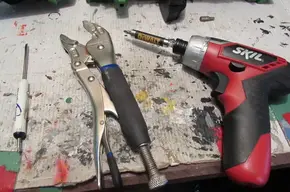 this thread is about ur favorite/most used tool/tools in rc.
rules:
must post ur favorite tool/tools everytime u post
handtools and powertools are allowed
for 1st place, it's a three way tie between my drill, vice grips, and tuning screwdriver. drill, obviously, vice grips are nice for striped screws or a-arm pins, and my tuning screwdriver I also use to pry and tap. in place #2 is my nut driver. the glow plugs and wheel nut's are both the same size, so I use it a lot.