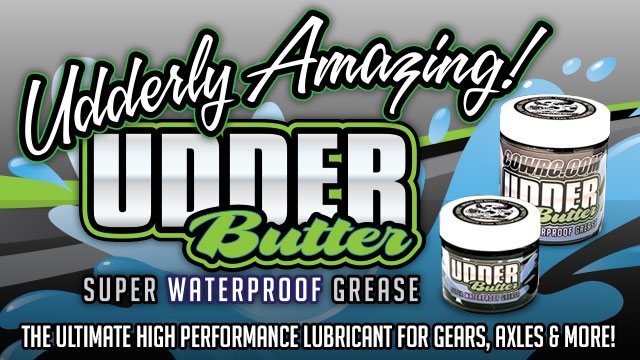 GIVEAWAY ITEM:
COW RC Udder Butter from CowRC.com!
CowRC Udder Butter
provides superior water resistance, even in salt water, will ensure continued sealing and protection. Perfect for wheel bearings, shock linkages, swing arm pivots, transmission, axles, differentials and more! Enhanced mechanical stability and special anti-wear additives protect and lubricate. Mineral oil based & aluminum complex formula that will not melt or run out provides maximum protection against wear, rust, corrosion, and friction.
How to enter:
Simply post a reply to this thread, LIMIT ONE POST PER DAY.
** You must have at least 30 posts or more to enter! ** OR be a HPISF Supporting Member!
Also be sure to Like us on Facebook and Follow us on Twitter!

(*not required to win)
BE SURE TO SHARE ON FACEBOOK!
Winner:


TWO Winners

will be randomly picked on

Oct 30h

@ 1:00PM EST. Good luck!

[USERGROUP=2]@Registered[/USERGROUP], [USERGROUP=7]@Supporting Member[/USERGROUP]