Hello,
I bought a second hand Savage Flux HP which is mostly stock.
I'm looking for upgrades that will make it more robust.
Not looking for much bling.
After doing a lot of reading/watching on this forum & youtube and a little help from olds97_lss in
my welcome topic
I came to this list: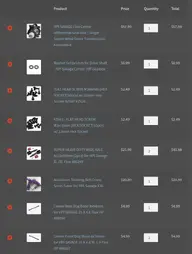 Maybe
HEAVY DUTY DIFF SHAFT
as well?
Not sure about the stock shocks. People tell me they are good but need alu caps, which i can't find.
I bought Proline Trenchers. 17mm convertion is still on the to-do list.
Last edited: